This article is 7 years old. It was published on August 1, 2016.
 The Division of Corrections held a Graduation Ceremony for the newest class of Correctional Officers I on July 22, 2016.  Speakers included Detention Center Superintendent Jeffrey Carson, Commissioner of Corrections Dale Glass, Director of Public Safety Richard Gray, Class Speaker Aaron Perkins and Training Coordinator Mrs. Nita Curd.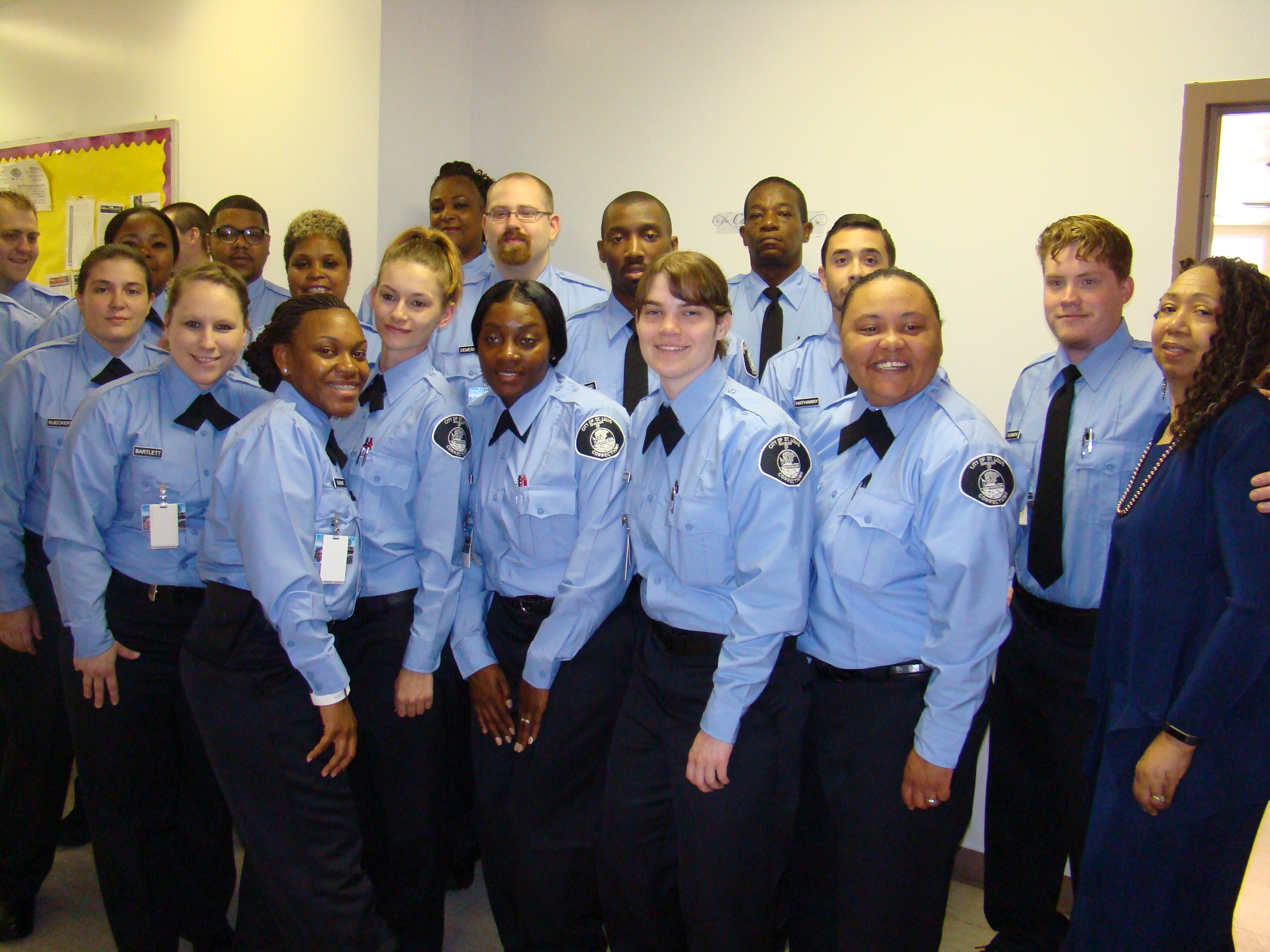 Congratulations to Lindsay Bartlett, Stephan Demerath, Conrad Eastling, JoAnn Ewing, James Guimon, Henry Hathaway, Bernitta Hicks, Alyssa Hunziker, Larry Jerrod, Gabrielle Lamke, Carlos Luna, Clemmie Manning, Katherine Mason, James Massey, James McIntire, Aaron Perkins, Nancy Rice, Julia Rueckert, Erica Shaw, Sharmaine Stith, Felicia Williams, and Brandon Vonderheidt!
Division of Corrections
City of St. Louis
Department:


Corrections Division


Topic:


Employees