St. Louis Development Corporation
St. Louis Development Corporation is the economic development arm for the City of St. Louis, Missouri
Contact Info
Phone: (314) 657-3700
TTY Phone: (314) 589-6000
LRA Properties: (314) 657-3721
Address:
1520 Market St., Suite 2000
Hours:
8:30 am - 4:30 pm M-F
Accessibility Accommodations
Persons with special needs who need accommodations relating to accessibility should contact Amanda Bloomfield via email at bloomfielda@stlouis-mo.gov or by phone at (314) 657-3708 or (314) 589-6000 (TTY). Prior notice of two business days is recommended for accommodation requests.
Notice of Funding
St. Louis Development Corporation receives partial funding through a grant from the Department of Housing and Urban Development and the Community development Administration under the provision of Title I of the Housing and Community Development Act of 1974 (Pub L, 93-383 42 USC 5301 et seq) and/or HOME Title II of the National Affordable Housing Act of 1990, as amended (Public Law 101-625).
Contact Information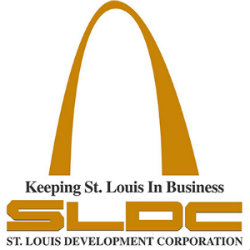 Email: sldc@stlouis-mo.gov
Phone: (314) 657-3700
TTY Phone: (314) 589-6000
LRA Properties: (314) 657-3721
Fax: (314) 613-7011
Hours:
8:30 am - 4:30 pm M-F
Address:
1520 Market St., Suite 2000
St. Louis, Missouri 63103

Get directions to this address
1 comment from someone like you has helped us improve this page. Keep the feedback coming!