Prison To Prosperity
Employment and career training program for young adults transitioning out of the correctional system
What is Prison To Prosperity (P2P)?
P2P is a program designed to help people leaving the City's jail system successfully reenter the community. The City's Corrections Division, SLATE, Ranken Technical College, and partners are training young adults, ages 17-24, incarcerated at the Medium Security Institution to be job and school ready. This program utilizes state and private funding to connect 130 inmates to jobs in the community or classes at Ranken Technical College upon their release. Training includes financial literacy and a connection to social services for both the inmate and his family in an effort to create a realistic path to a constructive life. 
The goals of the program are to 1) reduce recidivism;2) provide access to supportive, credentialed job training before and after release;3) connect participants to real job opportunities;and, 4) help them open banking and savings accounts and value fiscal responsibility. 
Mayor Francis Slay announced this new program and partnership at a press conference, together with SLATE Executive Director Michael Holmes, Corrections Commissioner Dale Glass, and Ranken President Stan Shoun, on September 8, 2015, held at Medium Security Institution.  
How to Apply?
Send referrals to attention Dr. Alice M Prince:

by Email at aprince@stlworks.com,
by Fax to (314) 589-8058, or
by Mail to SLATE, 1520 Market St, Saint Louis, MO 63103
---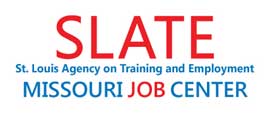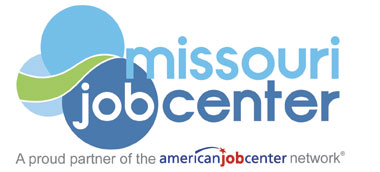 SLATE Missouri Job Center is an Equal Opportunity Employer and Service Provider. Auxiliary aids and services are available upon request to individuals with disabilities. If you need this information interpreted to a language you understand or in a different format, please contact 314-589-8000. Callers who are deaf or hearing or speech-impaired may reach us at Missouri Relay Number 711.
>> Equal Opportunity & Accommodations
>> Notice of Federal Funding and Federal Disclaimer
>> Babel Notice