StartUp Services for Entrepreneurs
A program for job seekers interested in starting a business through extensive training, one-on-one assistance and legal advice
Program Overview
Small business entrepreneurs, and those who want to start their own business, can benefit from a menu of offerings available at SLATE. Entrepreneurs are given the chance to assess the feasibility of their ideas and develop a sound business plan. Participants can also learn to successfully apply for loans and access a vast array of assistance in such areas as marketing, government procurement, international trade, accounting, and cash flow.
The program also provides on-site, one-on-one counseling offered to those struggling to overcome specific start up issues. If the matter involves legal challenges, SLATE offers Legal Clinic sessions that provide expert knowledge on such challenges as entity formation, intellectual property, commercial leases, zoning compliance, employment contacts and bonding among others.
Program Eligibility
Participation in the program is open to entrepreneurs of all ages, background, education or experience, regardless of the type of business they want to start. The Entrepreneurial Services primarily focus on serving dislocated or laid off workers within the City of St. Louis and the St. Louis County - most of these services are provided to individuals in these categories at no cost.
Events Calendar
Review the program's calendar of workshops, seminars and classes. If you have any questions regarding the program, or to register, please call Lynette Oliver at (314) 657-3768.
There are are no Entrepreneur worshops scheduled at this time
Starting a Business in Missouri 
Thinking about starting a business but not sure where to begin? This 3-hour workshop will help you discover what it takes to be a business owner, learn to assess the market and industry competition, identify funding sources, develop writing techniques that appeal to lenders and investors, discuss legal regulatory requirements. Business start-up resources, templates and tools are made available.  
The Basics of Writing a Business Plan
Every entrepreneur needs a formal business plan to provide a disciplined framework for success. Avoid potential frustration and financial pitfalls by attending our 3-hour workshop and learn key elements of your business' most important document. Master writing and presentation skills, and then learn how to use your business plan as a management tool.  
New Venture FastTrac
You will spend five information-packed days in which you will learn how to identify business opportunities, brainstorm ideas and concepts, develop a business concept with potential for feasible application, develop a business plan that will attract financial assistance, submit forms and organize your business, prepare a budget, pricing and profitability margins, calculate taxes and more.   
Bonding for Minority Small Businesses
Many construction and other types of contracts require that contractors be "bonded," meaning that the constructor's business guarantor accepts liability for completing the project in case the contractor does not. Not being bonded is often a major obstacle to the growth of any size company, especially for small businesses and women/minority-owned enterprises. This 1.5 hour workshop will help you gather advice from a panel of bonding experts on specific ways your business can become bondable.   
Handling of Employment Contracts
The day-to-day role of Human Resources in every company, of whatever size, involves hiring, managing and terminating employees. If employment relations aren't handled properly, starting with the application process, disputes can arise, accompanied by potentially long and costly litigation and possible damage to a company's reputation. Attend this 2 hour workshop to get up to speed on the best practices related to employment and learn ways to minimize the chances of legal action.
Intellectual Property
Immerse yourself into the world of copyrights, trademarks, trade secrets and patents and learn why they matter. Learn to avoid critical mistakes such as intellectual property infringement, particularly in connection with web sites and social media, and devise ways to protect your business' intellectual property from infringement by others.
Third Party Contracts and Commercial Leases
This workshop will help you plan and handle correctly written contracts with third parties, including commercial lease agreements. Not understanding or underestimating contract terms can lead to severe economic consequences, lost business opportunities and broken partnerships. Protect your business from hidden terms and learn appropriate way to handle agreement breaches.  
Legal Clinic
Aspiring entrepreneurs are often confronted with challenges when launching a startup or developing an existing business. The Legal Clinic is a one-on-one 30-minute session with an experienced business attorney who can provide solutions to a variety of legal issues while significantly minimizing your legal costs.
Partners
Services for small business entrepreneurs are provided through a partnership between SLATE, the St. Louis Development Corporation (SLDC), the Small Business Empowerment Centers (SBEC) and Legal Services of Eastern Missouri (LSEM). This collaborative effort resulted in the new Entrepreneurs' Business Legal Assistance Program (EBLAP), the legal assistance component.
---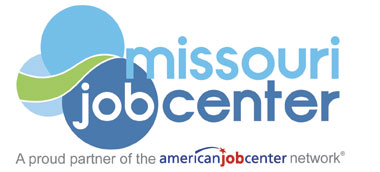 Disclaimer:
An equal opportunity employer/program. Auxiliary aids and services are available upon request to individuals with disabilities. Missouri Relay Service at 711.