About the Workforce Development Board (WDB)
The leadership of the City of St. Louis WDB and its many partners has created a system that successfully links qualified job seekers to meaningful careers and ensures that area businesses have access to the skilled workforce they need to grow, compete and thrive.
The City of St. Louis Workforce Development Board (WDB) provides strategic leadership and oversight of the workforce development programs implemented by the St. Louis Agency on Training and Employment (SLATE). These programs assist adults and youth upgrade their basic and occupational skills while helping businesses to connect with job seekers.
The WDB consists of 35 volunteer citizens, who are appointed by Mayor Francis G. Slay. These individuals represent local businesses, public and community-based agencies, and labor organizations.
The WDB's mission is to develop a quality workforce that meets the economic and labor market needs of the region by providing leadership and promoting collaboration between public, private and elected official partners. The WDB Executive Committee meets every other month; consecutively, the entire WDB meets publicly every other month.
The WDB's planning and implementation support both State and Federal workforce development efforts. In order to link qualified job seekers to sustainable careers, the WIB has determined the following as priorities:
Implementing Recovery Act services and programs
Business Services
Job readiness training - Emphasis on adults and youth
Professional job seeker services - To accommodate special needs of experienced, skilled professional customers
Skills/Vocational Training and Job Placement
Connect dislocated workers with transferable skills to business hiring needs
Youth education and employment - work experience
Increase community collaboration and involvement
---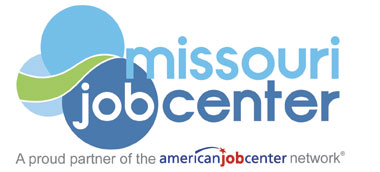 Disclaimer:
An equal opportunity employer/program. Auxiliary aids and services are available upon request to individuals with disabilities. Missouri Relay Service at 711.