About Us
SLATE offers job seekers and businesses a variety of no cost employment services, including job training and career counseling.
The St. Louis Agency on Training and Employment (SLATE) is the City of St. Louis government agency that offers job seekers and businesses a variety of no-cost services related to employment, job training, and career advancement.
Helping Businesses to Grow
SLATE offers businesses a variety of human resource assistance at no cost. Regardless of the size or stage of a business, SLATE can help meet the recruiting, hiring and retention needs of entrepreneurs, and business owners. SLATE's services for businesses include:
Posting job orders on Missouri's job board, www.jobs.mo.gov
Recruiting
Pre-screening candidates
Employee retention
On-site office space for meetings and interviewing
Training Funds
Labor market / wage information
Financial Incentives
Connecting St. Louis job seekers to Jobs and Training
SLATE, in coordination with the Missouri State Department of Economic Development (DED), Division of Workforce Development (DWD), the City of St. Louis Mayor's office and a number of partners, operates SLATE Missouri Career Centers, which connect employers to a skilled workforce and provide training and placement services to the City's adult workforce. SLATE Missouri Career Center is conveniently located in Downtown and provide the City's job seekers with a full array of employment services including:
Career advice
Job search counseling
Skills training
Job placement
---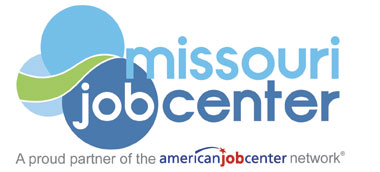 Disclaimer:
An equal opportunity employer/program. Auxiliary aids and services are available upon request to individuals with disabilities. Missouri Relay Service at 711.