Medium Security Institution
Information regarding the City's Medium Security Institution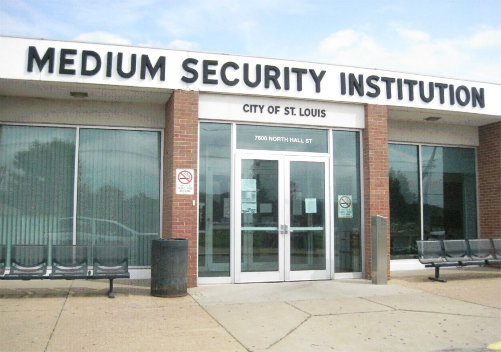 The Medium Security Institute (MSI) was built in 1966, is two-stories high, and has the capacity to hold 1138 inmates. 
Inmate Locator
An online searchable database is available to search for inmates located at the City of St. Louis Division of Corrections. 
Click here https://stlinmatelocator.net  to be redirected to the inmate locator search page.  Information on this site is provided for informational purposes only.
Daily Inmate Population Data
The Department of Public Safety provides a brief overview of the current Daily Inmate Population Data for all the corrections facilities under the City of Saint Louis' Jurisdiction. 
Inmate Programs
Information regarding programs offered to inmates during their time of incarceration.
Volunteer Programs - Corrections
The Division of Corrections offers volunteers a number of opportunities to work with the residents at City Justice Center and Medium Security Institution.
Contact Information
Address:
7600 North Hall Street
St. Louis, Missouri 63147

Get directions to this address
41 comments from people like you have helped us improve this page. Keep the feedback coming!