City Nature Challenge - St. Louis
Due to the Covid-19 pandemic, the City Nature Challenge will not be an official competition, but is still a great way to engage with nature. The global City Nature Challenge dates are April 24-27, 2020 (Observations) and April 28-May 3, 2020 (Identifications), but you can use iNaturalist to do citizen science and make observations as soon as you download the free app (see below).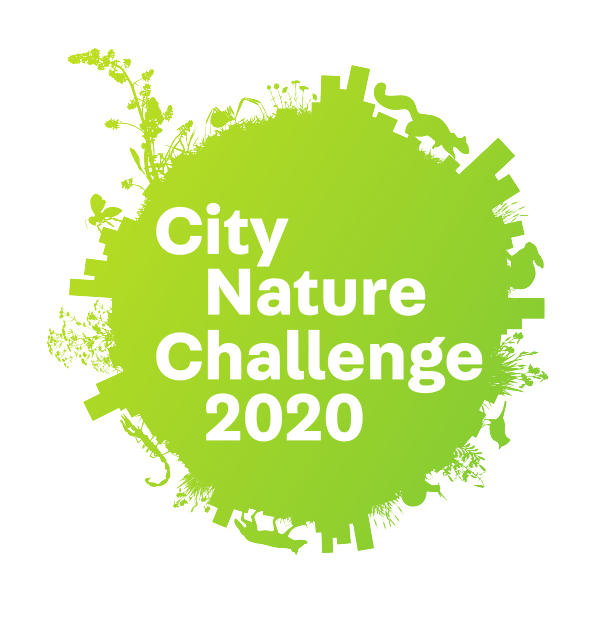 Connecting with nature offers benefits to health & well-being!
April 2020 offers an exciting opportunity to connect with nearby nature.
It is well-documented that time spent connecting to nature is important for people's health and well-being. The global City Nature Challenge is an annual opportunity for individuals to compete with other cities around the world in making observations of plant and animal life. The competition is open to anyone in cities around the world. An overarching objective is to celebrate connections with nature, and the challenge encourages (1) as many people to make (2) as many observations of (3) as many species of wild plants, birds and animals as possible during the City Nature Challenge period.
2020 City Nature Challenge Special Notes
Not A True Competition - Due to the Covid-19 pandemic, the 2020 City Nature Challenge will not be conducted as a city vs. city competition. However, the City of St. Louis and partners in the St. Louis Metropolitan Region will still team up to participate in a modified version of the global event, which encourages safe connections with nearby nature through citizen science.  
Challenge Dates - The global City Nature Challenge dates are April 24-27, 2020 (Species Observations) and April 28-May 3, 2020 (Species Identifications). A special STL Region City Nature Challenge website will automatically collect all of the regional data entered on those days. Before and after the global challenge, we hope you will explore the flora & fauna around your porch or backyard, or just observe birds and other wildlife out a window. 
The Free App - To get started, download iNaturalist, which is the recommended app on your smart phone. Additional guidance and details are listed below, as well as upcoming virtual events and support opportunities. 
Android Phones: Download the free iNaturalist app from Google Play
iPhones: Download the free iNaturalist app from the Apple App Store
GeoPrivacy Considerations - If you would like to restrict access to a specific address, indicate "Obscured" on iNaturalist when uploading photos from your home. This will indicate a general area but not the specific address. If you indicate "Private" only you will see the observation, and it will not count.
Wild Species Are Preferred - Flora such as plants and trees that were planted in a yard should be noted as "Cultivated" in iNaturalist. Fauna such as pets should be noted as "Captive" in iNaturalist. Please do not upload photos of people.
Urban Biodiversity - In addition to being fun, a reason to get outside, and a wonderful educational opportunity, the City of St. Louis uses the City Nature Challenge as a way to help build the City's Urban Biodiversity Inventory through citizen science observations. Information -such as photos taken on your smartphone- that is entered on iNaturalist can be used as an indication of where species are living at a given point in time. As there is no time-constrained competition in 2020, the iNaturalist observations (photos taken on your smart phone) collected before, during and after the City Nature Challenge will still be valuable pieces of the St. Louis region's biodiversity data. See below for links to the iNaturalist Projects.
(The April 2018 photo, below, shows numerous nests of wading birds at O'Fallon Park).
Observe & Track Species with the free iNaturalist App 
Exploring Nature In & Around Your Home: The iNaturalist staff created this guide for participating in the City Nature Challenge where you live.
Wildlife Viewing Tips: Here are Top 10 Tips for Observing Wildlife, recommended by the Missouri Botanical Garden and Saint Louis Zoo.  
Using iNaturalist: To learn more about noting species observations with the free Naturalist app, check out these resources: 
City Nature Challenge & Nature ID Resources
How to Participate During the Challenge
While the City Nature Challenge is held during 4 days at the end of April, the iNaturalist app is available to help people make and identify nature sightings. The suggested first step is to download the free iNaturalist App at www.iNaturalist.org, as it is the easiest way to participate (check the Participant Guide for additional methods). 
If you would like to look for species that have a strong chance of being observed during the City Nature Challenge period, considering using the FIELD ID sheets at home or in open places like City Parks. Again, it is extremely important to heed all Covid-19 distancing requirements, precautions and best practices noted by local, state and national authorities.
Building the City's Urban Biodiversity Inventory
If you are interested in noting the presence or absence of surrogate species (those species that are thought to be particularly good indicators of high quality urban biodiversity), please contact Catherine Werner, Sustainability Director, at WernerC@StLouis-mo.gov for details. The City of St. Louis is attempting to collect urban biodiversity information throughout the year, not just during the City Nature Challenge. On this map, you can see the iNaturalist species observations made in the City of St. Louis. Below is information to a specific set of indicator species and urban biodiversity monitoring in the City.
Indicator/Surrogate Species: The City of St. Louis has worked with many biology and ecology experts to develop an urban biodiversity Indicator or Surrogate Species list for three key urban habitats: aquatic/wetland, prairie, and woodland/forest. Noting the presence (or absence) of a surrogate species can be an important indicator when assessing the quality of urban biodiversity areas.
Public Monitoring Locations: This map shows the six Urban Biodiversity Monitoring priority locations for 2019-2020 in the City of St. Louis. 
An initial focus of biodiversity monitoring has been on public spaces, but it is equally important to learn about urban biodiversity in private and residential settings. If done in accordance with CDC and other local, state and national health and safety protocols, iNaturalist observations can be made of plant and animal species near where you live. Here are some tips on looking for nearby nature from the iNaturalist staff. If you do not want your specific location recorded, simply indicate "obscure" in the iNaturalist settings.
2020 STL City Nature Challenge Events
Due to the situation with Covid-19 and the need for physical distancing, there will only be virtual and self-guided City Nature Challenge 2020 events.
STL City Nature Challenge Page on Facebook
---
Biodiversity, Eco-Literacy & The STL City Nature Challenge
Video presentation by Catherine Werner, Sustainability Director (20 minutes long - April 20, 2020)
Related City Nature Challenge Resources
St. Louis Metro official City Nature Challenge April 2020  site
Ongoing City of St. Louis iNaturalist Urban Biodiversity observations
Ongoing Biome (St. Louis Region) iNaturalist observations
City of St. Louis Biodiversity Indicator/Surrogate Species List
City of St. Louis Biodiversity Monitoring Priority Location Map
Top 10 Tips for Observing Wildlife in the St. Louis Region
City Nature Challenge Field ID Guides for St. Louis Region - Spring Species
STL City Nature Challenge - Educator Guide
STL City Nature Challenge - Participant Guide
STL City Nature Challenge - Scout Leader Guide
Global City Nature Challenge website
iNaturalist app guidance and site
Covid-19 & City Nature Challenge FAQs