Union Station - City Landmark #14
National Historic Landmark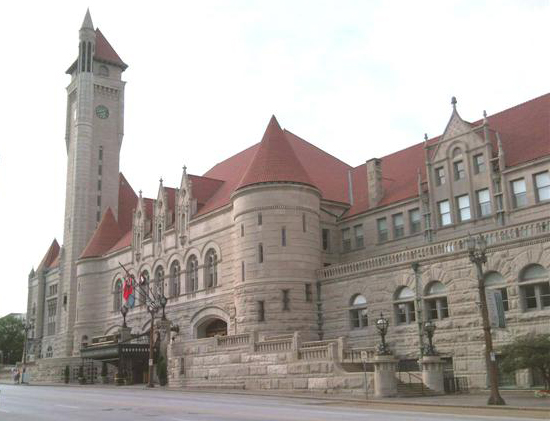 Constructed from 1894 to 1896, architect Theodore Link designed the two block long Union Station in the Romanesque style.  Constructed out of Bedford Stone, the entire complex covers nearly 20 acres.  Union Station is a National Historic Landmark. 
Located at 1820 Market Street, Union Station was designated a City Landmark in 1971. 

   Click on the window to choose another landmark