Old Post Office - City Landmark #8
National Historic Landmark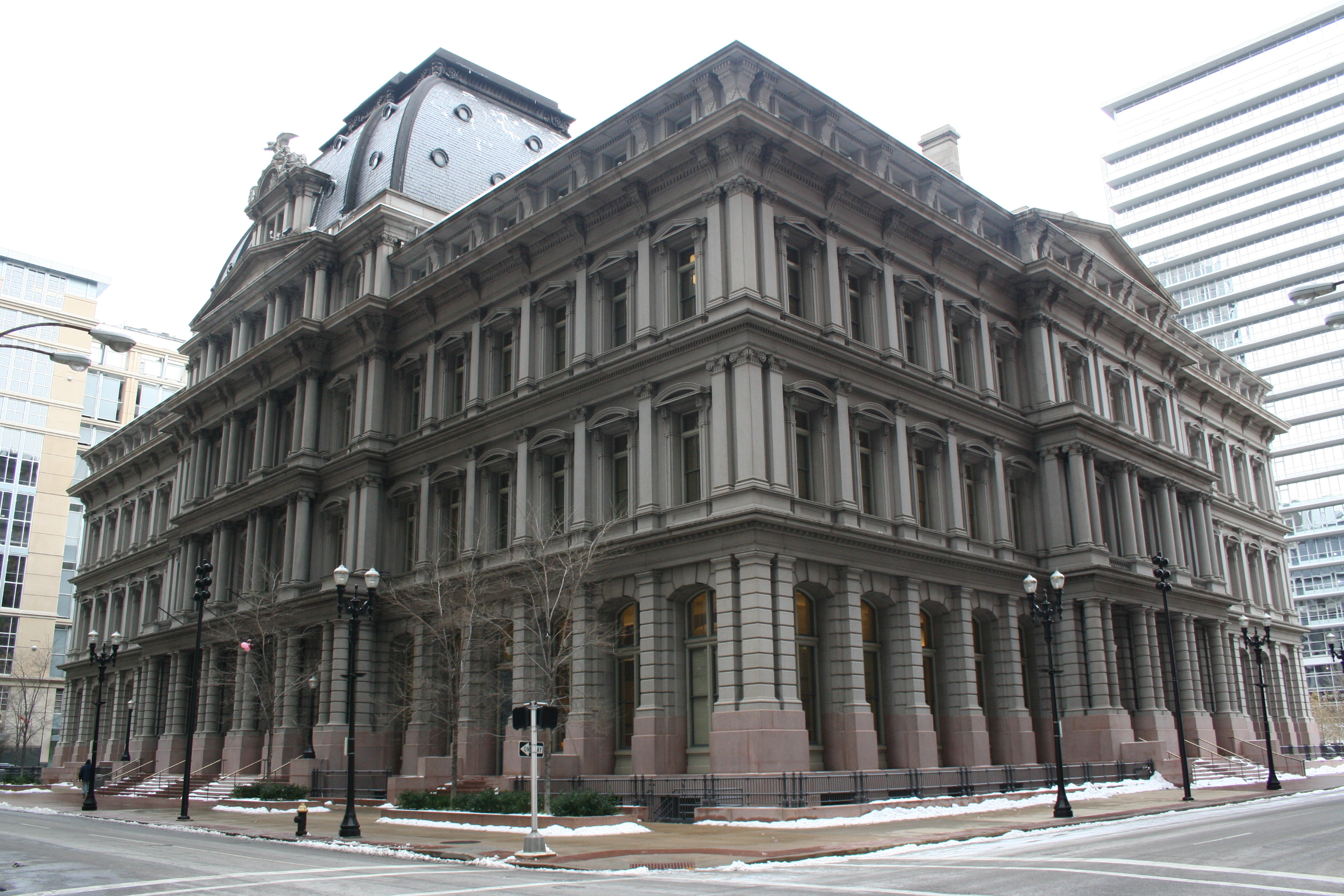 The Old Post Office is located at 815 Olive.  Designed by architect Alfred Mullett in the French Second Empire style, the Old Post Office was completed in 1884.  Constructed of Red Missouri granite and gray Maine granite, the fortress-like design reflects the uneasiness that permeated the nation following the Civil War.  The Old Post Office is a National Historic Landmark and was listed as a City Landmark in 1971.
   Click on the window to choose another landmark