This article is 6 years old. It was published on November 10, 2016.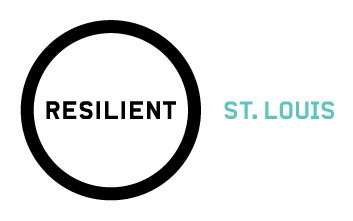 100 Resilient Cities - Pioneered by the Rockefeller Foundation, is Dedicated to Building Urban Resilience in 100 Cities around the World; City of St. Louis is a Member of $150M+ Effort 
ST. LOUIS -- The City of St. Louis Office of Resilience is seeking public input on how the City and its partners handle the shocks and stresses that affect resilience. The next step in the effort to build resilience is to create a baseline by surveying City residents and stakeholders about topics ranging from racial equity to transportation infrastructure. The final survey results will help focus resiliency efforts in areas that need it the most. 
The survey is one component of creating a citywide Resilience Strategy, which also will include the results of community-based conversations, interviews with City officials, and data collected through local outreach. Once the Strategy is complete, the Office of Resilience will coordinate its implementation with partnering City departments, community organizations, private sector partners, and the 100 Resilient Cities Network.
"Survey feedback is the first tool that the City's Office of Resilience will use to better understand the current challenges and opportunities facing St. Louis from a community perspective," Chief Resilience Officer Patrick Brown said. "Community input is the most critical component of building a stronger, more equitable, and more resilient St. Louis."
This is the next step in the City's membership in 100 Resilient Cities - Pioneered by the Rockefeller Foundation (100RC), a selective program focused on helping cities worldwide become more resilient to the shocks (sudden, catastrophic events) and stresses (underlying social and physical challenges) that are increasingly part of 21st century life. The City of St. Louis was selected for the program from more than 700 applicants around the world.
Department:


Office of the Mayor


Topic:


Community