This article is 7 years old. It was published on October 26, 2015.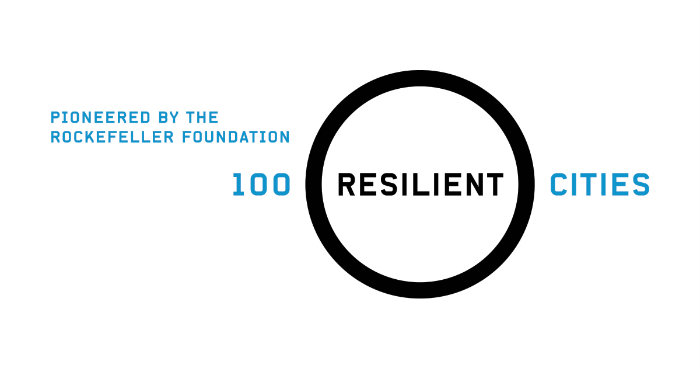 ST. LOUIS -- The City of St. Louis has been named to
100 Resilient Cities - Pioneered by the Rockefeller Foundation (100RC)
, a selective program focused on helping cities worldwide become more resilient to the shocks (sudden, catastrophic events) and stresses (underlying social and physical challenges) that are increasingly part of 21st century life. 
100RC will provide the City with technical support and resources, including a Chief Resilience Office, to develop and implement a City Resilience Plan over the next two years. The City of St. Louis has identified the following shocks and stresses to address in order to become more resilient and will look to uncover additional insights on other shocks and stresses during the workshop and life of 100RC engagement:
Shock 1: Riot/Civil Unrest 
Shock 2: Heat Wave 
Shock 3: Tornado 
Shock 4: Flooding
Stress 1: Endemic Violence
Stress 2: Educational Disparities 
Stress 3: Declining Population 
Stress 4: Aging Infrastructure
To launch this commitment of improving the City's overall health, development and future, the City of St. Louis and 100RC is conducting an Agenda-Setting Workshop, 1 which will bring together diverse representatives from across the City to begin to develop a roadmap to resilience. Learn more about the initiative, as well as St. Louis's selection from more than 700 applications from around the world.
Who
Mayor Francis Slay, City of St. Louis 
Bryna Lipper, Vice President of Relationship, 
100 Resilient Cities Community Stakeholders
When
9-10:15 a.m.
Tuesday, October 27, 2015 
Media are invited to learn more about the City's involvement with 100 Resilient Cities by attending the Welcome portion of the Workshop, to be followed by interview opportunities with Mayor Slay and Ms. Lipper.
Where
Il Monastero 
Saint Louis University 
3050 Olive St. 
 St. Louis, MO 63103
About 100 Resilient Cities—Pioneered by The Rockefeller Foundation 
100 Resilient Cities - Pioneered by The Rockefeller Foundation (100RC) helps cities around the world become more resilient to social, economic, and physical challenges that are a growing part of the 21st century. 100RC provides this assistance through: funding for a Chief Resilience Officer in each of our cities who will lead the resilience efforts;resources for drafting a Resilience Strategy;access to private sector, public sector, academic, and NGO resilience tools;and membership in a global network of peer cities to share best practices and challenges. 100RC currently has 67 member cities. For more information, visit:
www.100resilientcities.org/about-us
.
100RC recently launched the third and final round of the 100 Resilient Cities challenge, where cities can apply to become part of the final cohort of cities in the global network of 100 cities. For application information, visit:
www.100ResilientCities.org/challenge
.