This article is 7 years old. It was published on December 1, 2015.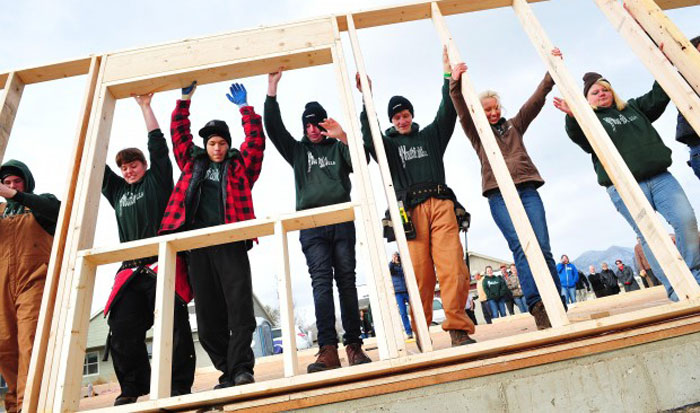 ST. LOUIS -- Mayor Francis Slay is sharing the promising successes of the City's Civil Liberties Jobs Program, which gives unemployed young people with municipal fines the opportunity to have their court fines reduced in exchange for choosing on-the-job training and seeking long-term employment. 
This new initiative is the latest example of how the City of St. Louis continues to lead the region on municipal court reforms and standards. It builds on a 2014 order that formalized the practice of taking into account a violator's ability to pay. A City judge might put someone on a payment plan or instead assign community service in lieu of a fine. Now, defendants have a new option: the Civil Liberties Jobs Program.
The unique partnership between the City's Municipal Court and St. Louis Agency on Training and Employment (SLATE) allows every unemployed young adult up to 24 years of age facing a non-violent municipal fine a choice to enter the program.
Civil Liberties program participants gain hands-on experience through subsidized, short- term employment, and enroll in classes to learn job skills, financial literacy, and leadership. Once participants complete the work, municipal judges cut their fines in half, giving young adults a better opportunity to satisfy their obligations to the law while also helping them to find a full-time job.
"If someone doesn't have a job, we shouldn't be surprised if they can't pay off their fine," Mayor Slay said. "The Civil Liberties Jobs Program is a hand up -- not a hand out -- that is transforming civil fines from a punishment that can derail a young person's life to a process that can help get them on the right track."
It's how DeShawn Buggs went from facing a $48 fine for a traffic violation with no way to pay for it to a fulltime job and a clean record with the Court. "This program means stability and a job for me," Buggs said. "It also helped me financially empower myself, so I appreciate the opportunity."
At a press conference to announce the success of the program, participant Larry Moore added, "This program has given me a lot of support. I worked off my fine, got a job and a second chance. Thank you for helping me better myself."
Antoine Wilhite also worked off a $150 court fine with a job through Civil Liberties. "I have three kids to take care of, so I appreciate this opportunity and everyone who cared to even make this program an option," Wilhite said.
The City uses state and federal funding to pay for Civil Liberties Jobs Program participants to work in state and City parks and in City recreation centers, or be placed in a Stl Youth Jobs site or YouthBuild. It also funds continued assistance for participants looking for permanent jobs.
First Financial Credit Union also opens banking and savings accounts for each program participant and teaches them how to create a budget and save.
The Civil Liberties Jobs Program is another component of the City's PIER Plan, which focuses crime reduction efforts through Prevention, Intervention, Enforcement, and Reentry. Civil Liberties is an example of intervening when someone does commit a crime by offering alternative sentencing and diversion opportunities.
"The Civil Liberties Jobs Program is open to those who want to go to class, who want to learn, who want an opportunity to better themselves," Mayor Slay said. "If they do, and if they're committed, the City will do all that we can to help."
To connect to the Civil Liberties Jobs Program, call (314) 622-3233.