This article is 4 years old. It was published on January 22, 2018.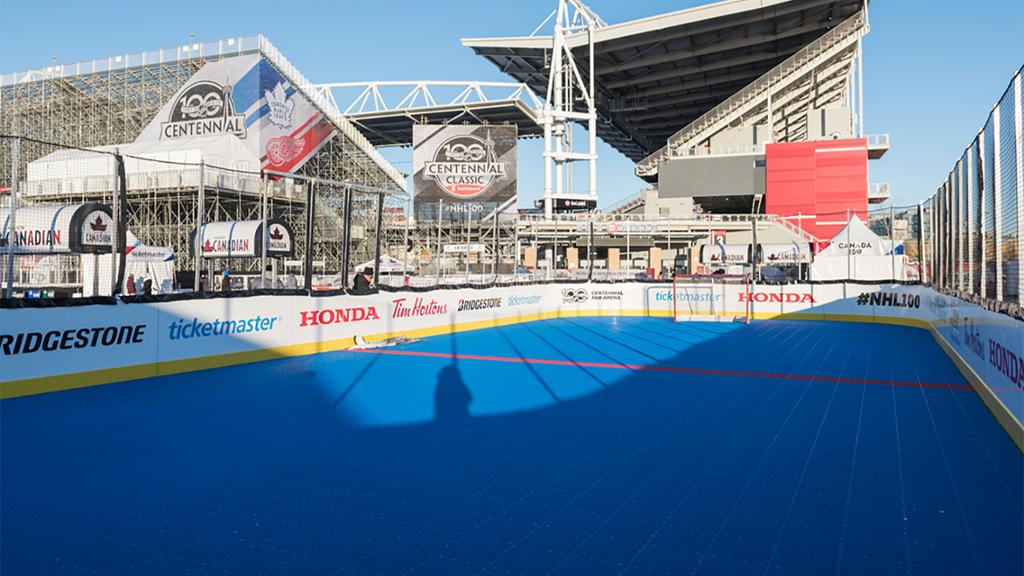 The NHL Centennial Fan Arena is part of the NHL's Centennial festivities honoring a century's worth of extraordinary players, teams, remarkable plays and unforgettable moments. The experience, which will be located in front of Central Library on 1301 Olive St, is free of charge and open to fans of all ages.
Central Library Blues Exhibit
Central Library is also the home of the Blues' "50 Years of Blood, Sweat and Cheers - A Tribute to the St. Louis Blues and their Fans", open Monday - Saturday through March 4.
For the first time ever (and for a limited time only), hockey fans will be able to view 50 years of St. Louis Blues memorabilia and archives at the St. Louis Public Library at 1301 Olive Street in downtown St. Louis.
"50 Years of Blood, Sweat and Cheers - A Tribute to the St. Louis Blues and their Fans" opened Monday, Dec. 5 at the Central Library. The exhibit, which is presented by St. Louis Public Library, is made possible through the support of Enterprise Rent-A-Car and the St. Louis Post-Dispatch.
Library Exhibit Hours
Weekdays: 10 a.m. until 9 p.m.
Saturday: 10 a.m. until 6 p.m.
The exhibit is free to attend and does not require a library card.
The exhibit is open through March 4 and includes the original boards from the Old Arena on Oakland Avenue, a prototype St. Louis Blues jersey, an amazing Glenn Hall statue replica, season ticket holder holiday cards from the Salomons - the original owners of the team - and game-used sticks, jerseys and even many items loaned and donated from the personal collections of Blues fans.
More Information About the NHL Centennial
The NHL's Centennial celebration, honoring 100 years of NHL hockey, officially commenced on January 1, 2017 with the Scotiabank NHL Centennial Classic™ outdoor game. For more information, visit NHL.com/100, the central hub of all NHL Centennial news, content, videos, images, and NHL Centennial Fan Arena and NHL Centennial events.