This article is 9 years old. It was published on May 14, 2012.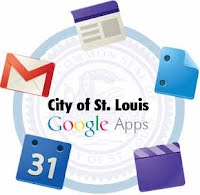 The "St. Louis City is Going Google" website https://sites.google.com/site/cityofstl/ is now available. Visit the link to review the upcoming changes to the City emails system.
We thank you for your patience and support as we switch to a better, more reliable email system. If you have questions or suggestions before the big move, please send us a message at
GoingGoogle@stlouis-mo.gov
.
Department:


Information Technology Services Agency