This article is 4 years old. It was published on June 5, 2019.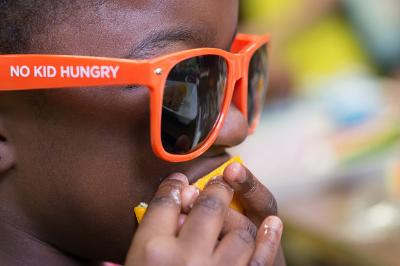 Mayor Lyda Krewson announced this week the start of the City's summer food service program for youth, known as the Schools Out Café.
Schools Out Café provides free breakfast and lunch to daycare centers, recreation programs, churches, and other organizations who then serve those meals to young people.
In St. Louis, an estimated 80-90% of students in the City are enrolled in free and reduced lunch, which is a key indicator to a lack of regular access to nutritionally adequate food during the summer months.
"Hunger doesn't take a break when schools close for the summer," Krewson said. "I am so thankful to all the groups and organizations that have volunteered to become food serving sites, but we are always looking for more. I encourage any organization that is willing to serve meals to young people to contact us. We will provide the food."
Check the City website or call the St. Louis Department of Human Services at (314) 657-1654 to find meal locations and hours of operation. Summer meals are served at 40 locations in St. Louis City and six locations in St. Louis County.
Call (314) 657-1654 or (314) 657-1650 to become a Schools Out Café summer meal service site.
Other meal service programs are available through the U.S. Department of Agriculture.
Text "Summer Meals" to 97779 for information about USDA-funded summer meal locations. 
Contact Information:


Allyson Pope
Program Specialist
Office Phone: (314) 657-1696

Department:


Youth and Family Services Division
Office of the Mayor