This article is 5 years old. It was published on October 31, 2017.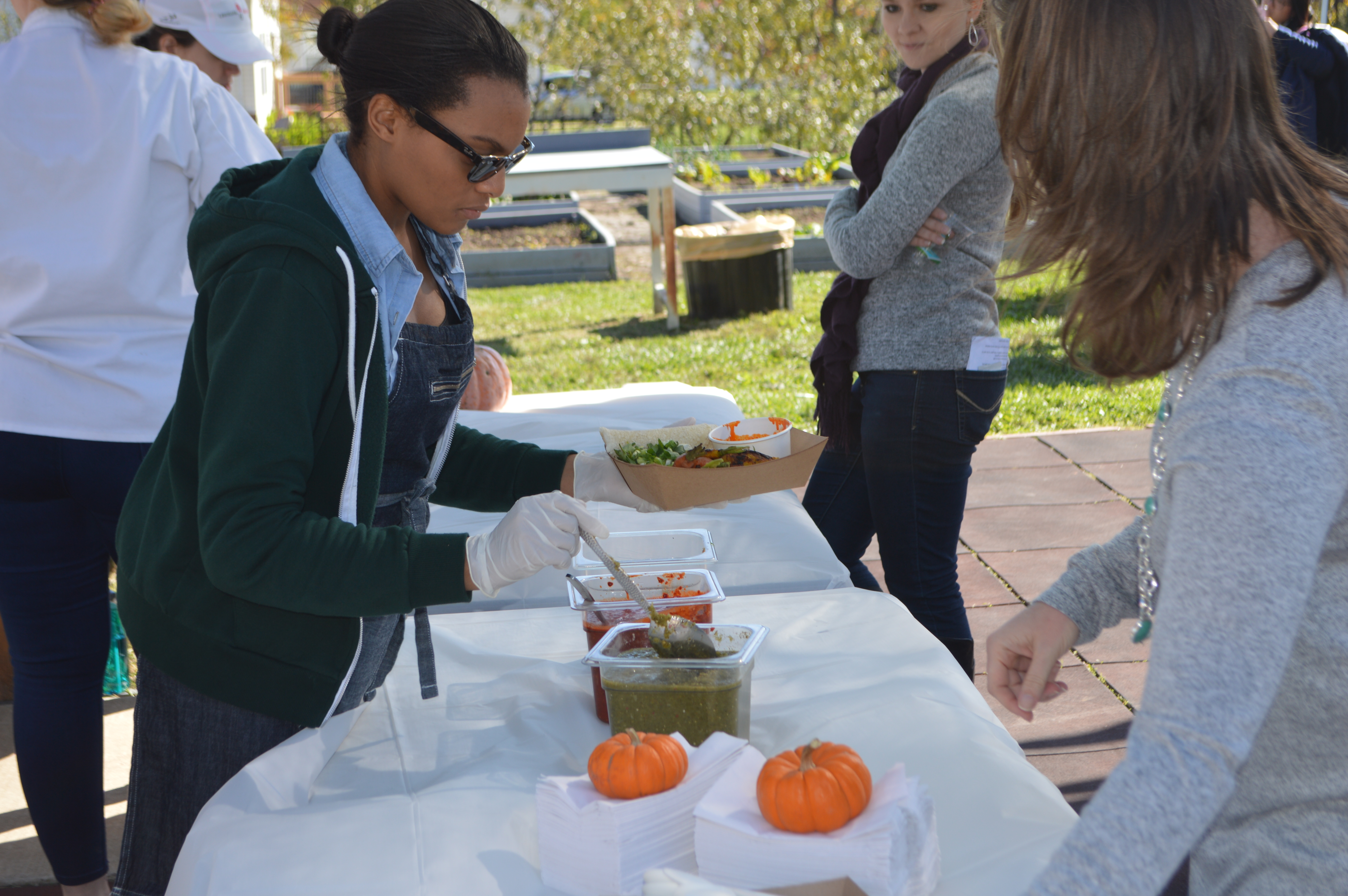 On October 26th, nearly 130 people attended the 7th annual Gardens to Tables Food Day event at Saint Louis University (SLU). The event is hosted annually by SLU's Department of Nutrition and Dietetics, and supported by partnerships with the City of St. Louis Department of Health and Les Dames d'Escoffier, to raise awareness about sustainable food practices. This event is one of thousands of Food Day events across the nation that celebrates food and rallies for healthy, affordable, and sustainable agricultural practices around the United States (www.foodday.org).
Food Day began as an offshoot of World Food Day, which was established by the Food and Agriculture Organization in 1945. It has since been observed every year in more than 150 countries, raising awareness of the issues behind poverty and hunger. The national Food Day occurs each year on October 24th to promote healthy, affordable, and sustainable food.  Food Day encompasses five priorities:
Promote safer and healthier diets
Support sustainable and organic farms
Reduce hunger and improve food access
Reform factory farms to protect the environment and farm animals
Support fair working conditions for food and farm workers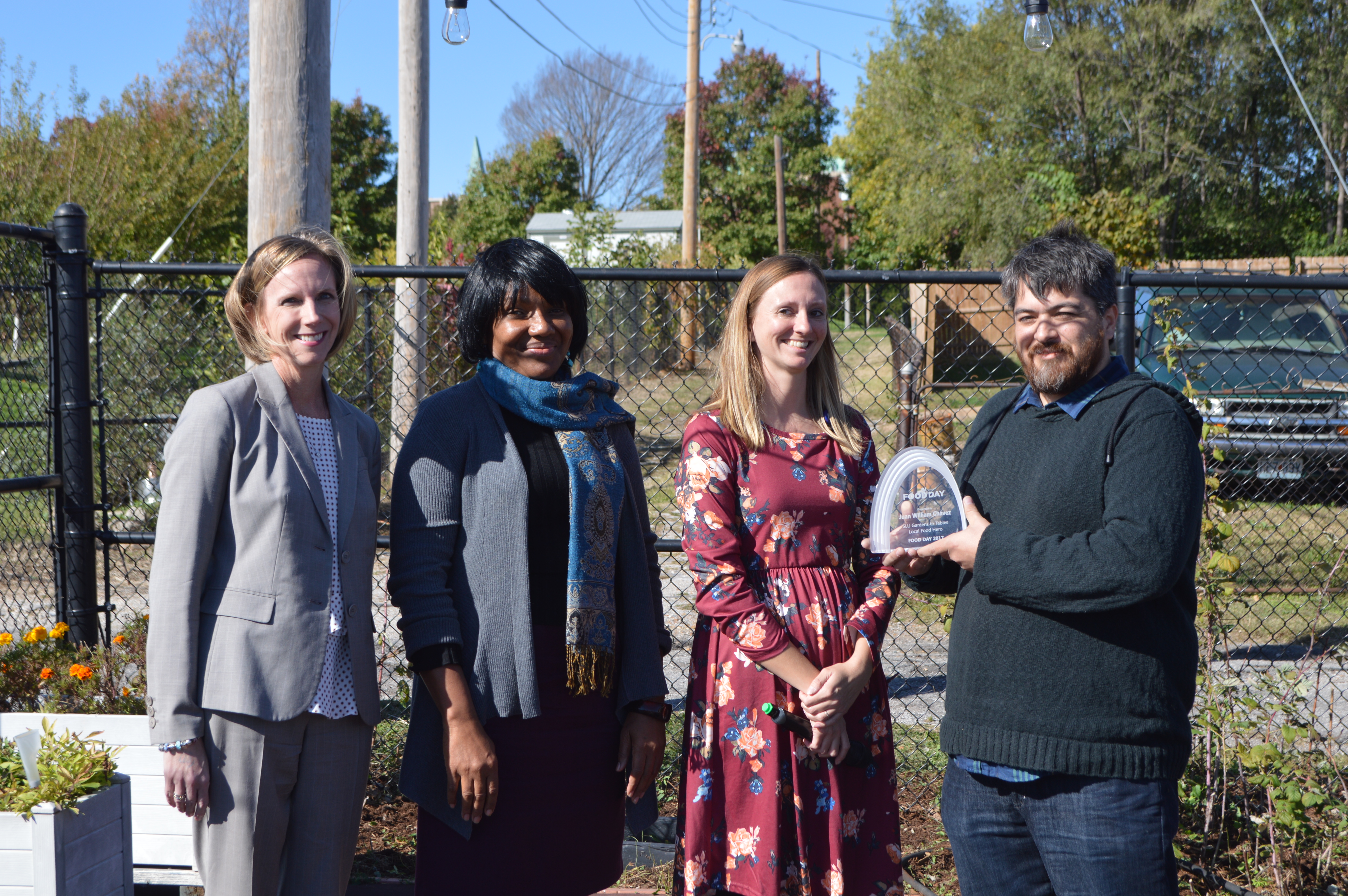 In line with the priorities, this year's Gardens to Tables Food Day kicked off with "Local Food Hero" keynote speaker, Juan William Chávez. Chávez shared his experience and passion for improving the health of St. Louisans through sustainable agriculture with bees. He explained the importance of bees in pollination, and his efforts towards improving the knowledge and skills of area youth by educating and training them to tend the bee hives, work in the garden, and cook what they grow at the Pruitt-Igoe Bee Sanctuary and Northside Workshop. He is the founder and director of an area, non-profit, art space dedicated to addressing cultural and community issues in the area. More information about his work can be found at his website.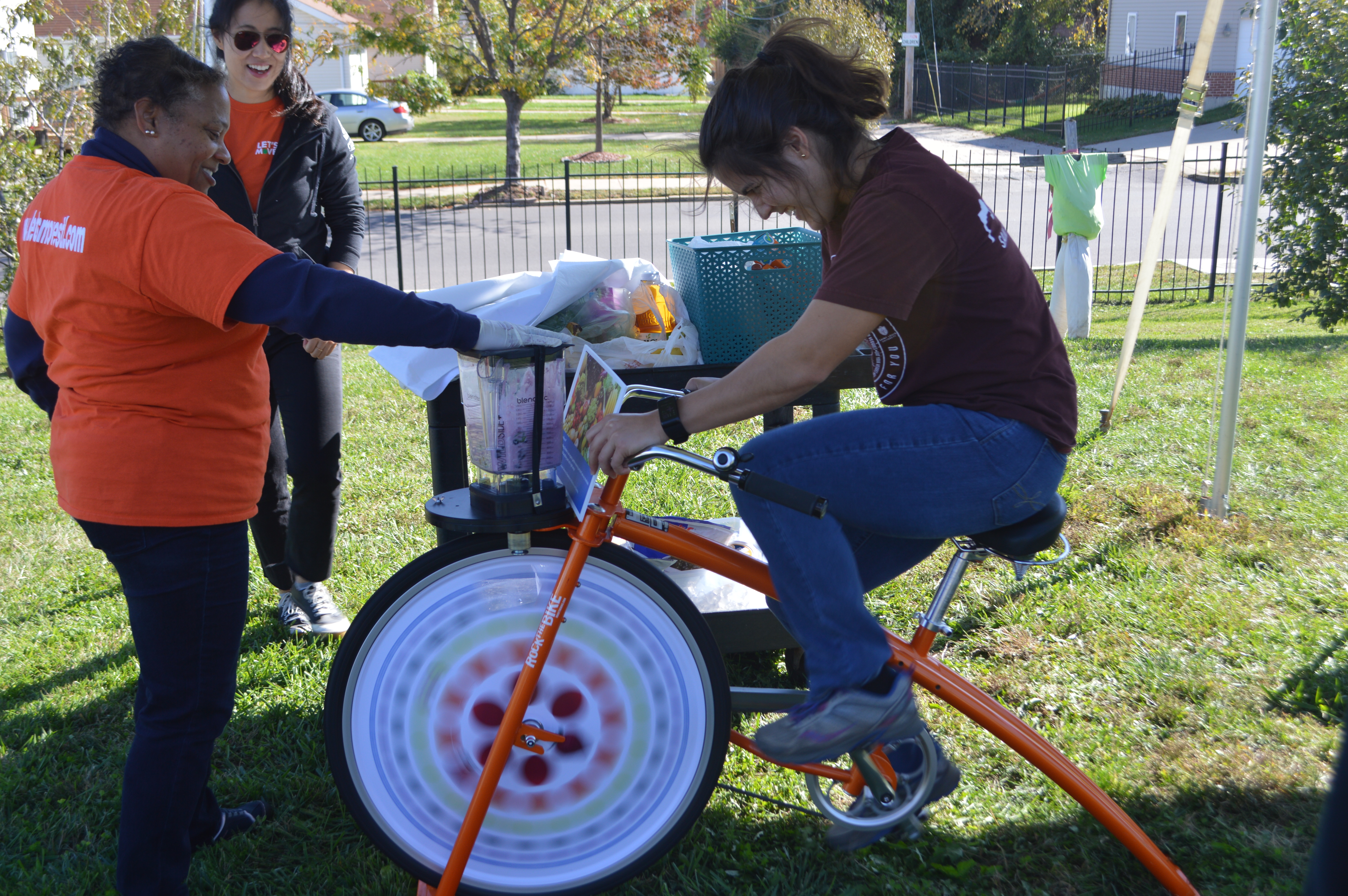 Following his presentation, guests enjoyed a lunch of gourmet local foods prepared by SLU Chefs Dan Brewer and Todd Parkhurst, and had a chance to mingle with other sustainable food enthusiasts including area agencies and organizations. Besides the City of St. Louis Department of Health and Les Dames d'Escoffier International St. Louis, area groups represented included Let's Move! STL, Campus Kitchen at SLU, EarthDance Organic Farm School, Operation Food Search, the International Institute St. Louis, and the Food Fit Connection. To learn more about Food Day, visit the Gardens to Tables Food Day Facebook page.
2017 Gardens to Tables Food Day Menu: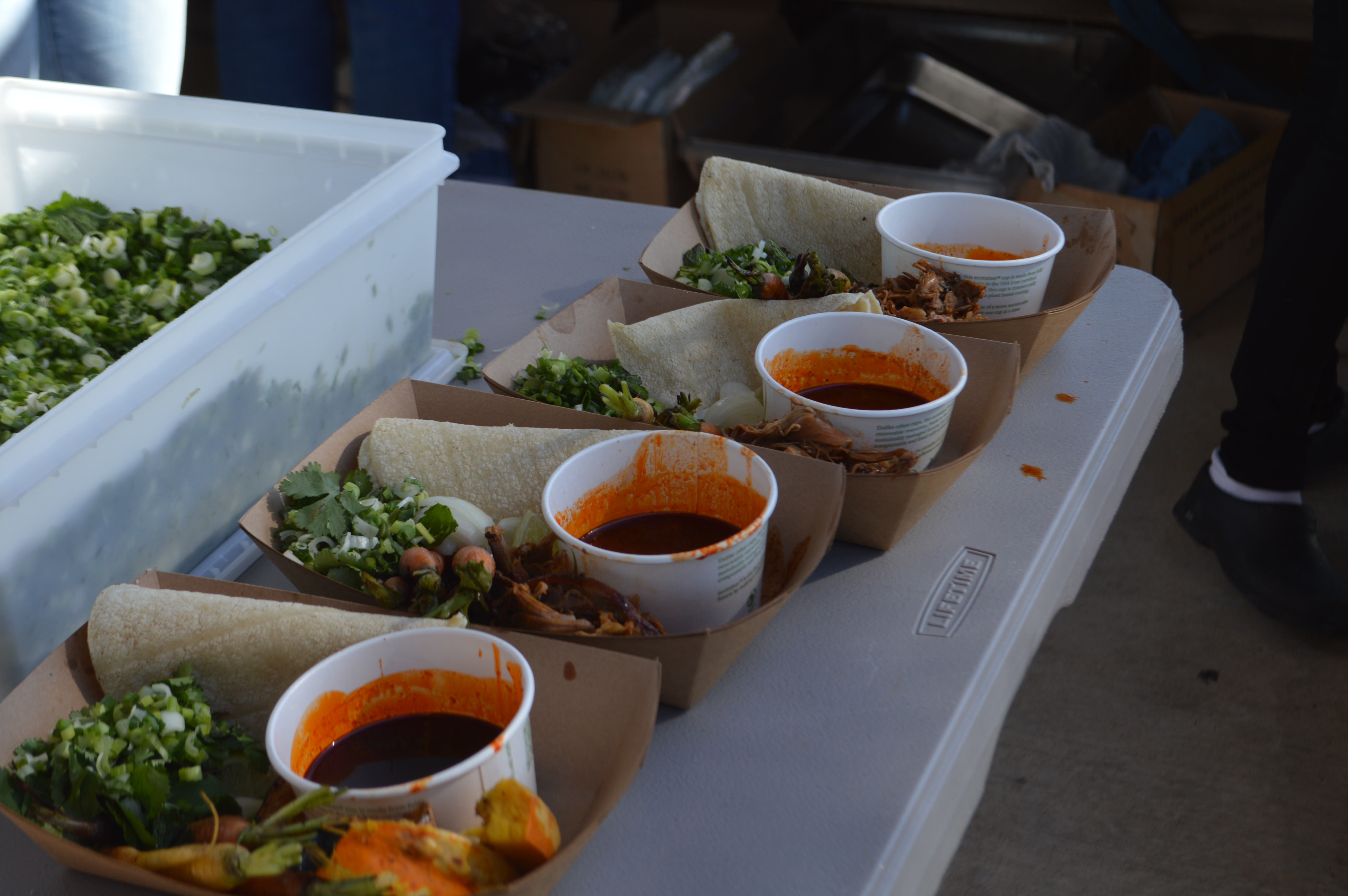 Entrée: Wood-fired goat barbacoa or acorn squash served with wood-fired carrots, salsa verde, chili consommé, tortillas, pickled onions, farm peppers, and cilantro
Dessert: Peach panna cotta and an assortment of chocolate candies including almond rochers, hazelnut cream delights, and honey milk bon bons
Department:


Department of Health