This article is 3 years old. It was published on June 24, 2019.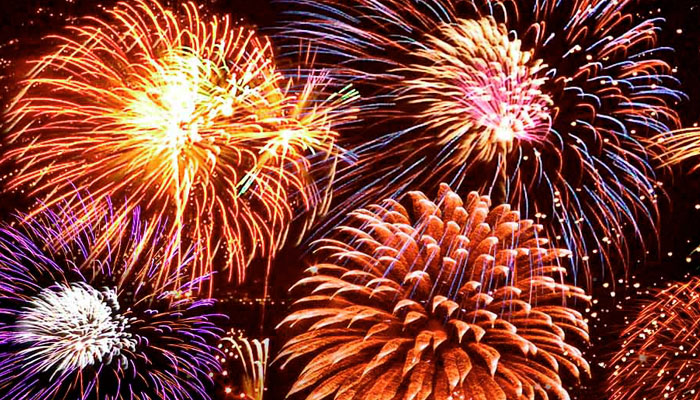 People throughout the St. Louis area and nationwide will enjoy public firework displays over the next two weeks as the United States celebrates the July 4th Independence Day holiday. Attending these public displays helps reduce the risk of a consumer fireworks-related injury. In Missouri, 400 emergency room visits in 2016 were related to fireworks, according to the Missouri State Fire Marshal's office. Of those 400 emergency room visits, 33 required further hospitalization.
The City of St. Louis Department of Health asks residents to consider the health and safety of their loved ones this holiday by following Ordinance #65824 which prohibits the use of fireworks without written approval by the city's Fire Marshal. "Following our city ordinance regarding fireworks is one of the best ways to avoid injuries," says Dr. Fredrick Echols, director of health for the City of St. Louis. "Sparklers can even burn hot enough to melt metal, leading to possible burns for those using them, especially children."
Firework injuries can include burns, contusions, lacerations, and possible amputations. The Consumer Product Safety Commission's Fireworks Annual Report shows in 2016, 69 percent of emergency department-treated injuries nationwide were burns, the second most common injury type following injuries to the eyes.
The days surrounding the Fourth of July can also be problematic for pet owners. Some pets become anxious when hearing loud noises and seeing light flashes similar to fireworks. Bring them inside to shield them and draw the shades or curtains to minimize the sound and light. Doing this will help reduce the chance the pet will flee the home in fear, and avoid it turning up at an area animal shelter. One step pet owners can take now to assist with a lost pet is by making sure the pet wears its identification and to update information on the pet's microchip.
The safest way to enjoy fireworks this Fourth of July holiday is to watch a community display and leave the explosives to the professionals. Explore St. Louis has compiled a list of events from the St. Louis area starting on June 30th.