This article is 5 years old. It was published on October 26, 2017.
The United States is facing an epidemic of opiate overdose deaths. From 2000 to 2015 the rate of overdose fatalities due to heroin has quadrupled in the US, according to the Centers for Disease Control and Prevention. The City of St. Louis is experiencing a similar trend. The number of opiate-related overdose deaths including heroin that have occurred in the City of St. Louis is six times higher than it was ten years ago. In the last year alone, there were 276 opiate overdose deaths in the City which is a 108% increase from the previous year.
On December 5, 2017, St. Louis will host the final stop on a nine-city tour of Missouri to discuss the opioid crisis and action steps needed to curb this growing epidemic. The Regional Health Commission, Washington University School of Medicine, St. Louis University, SSM Health, NCADA, the Missouri Department of Mental Health, the Missouri Insitute of Mental Health, the Missouri Office of Minority Health, Saint Louis County Department of Public Health, City of St. Louis, and the City of St. Louis Department of Health are working together to address this public health issue.
Registration is free but limited to the first 400 registrants. A light breakfast will be provided. Click here to register.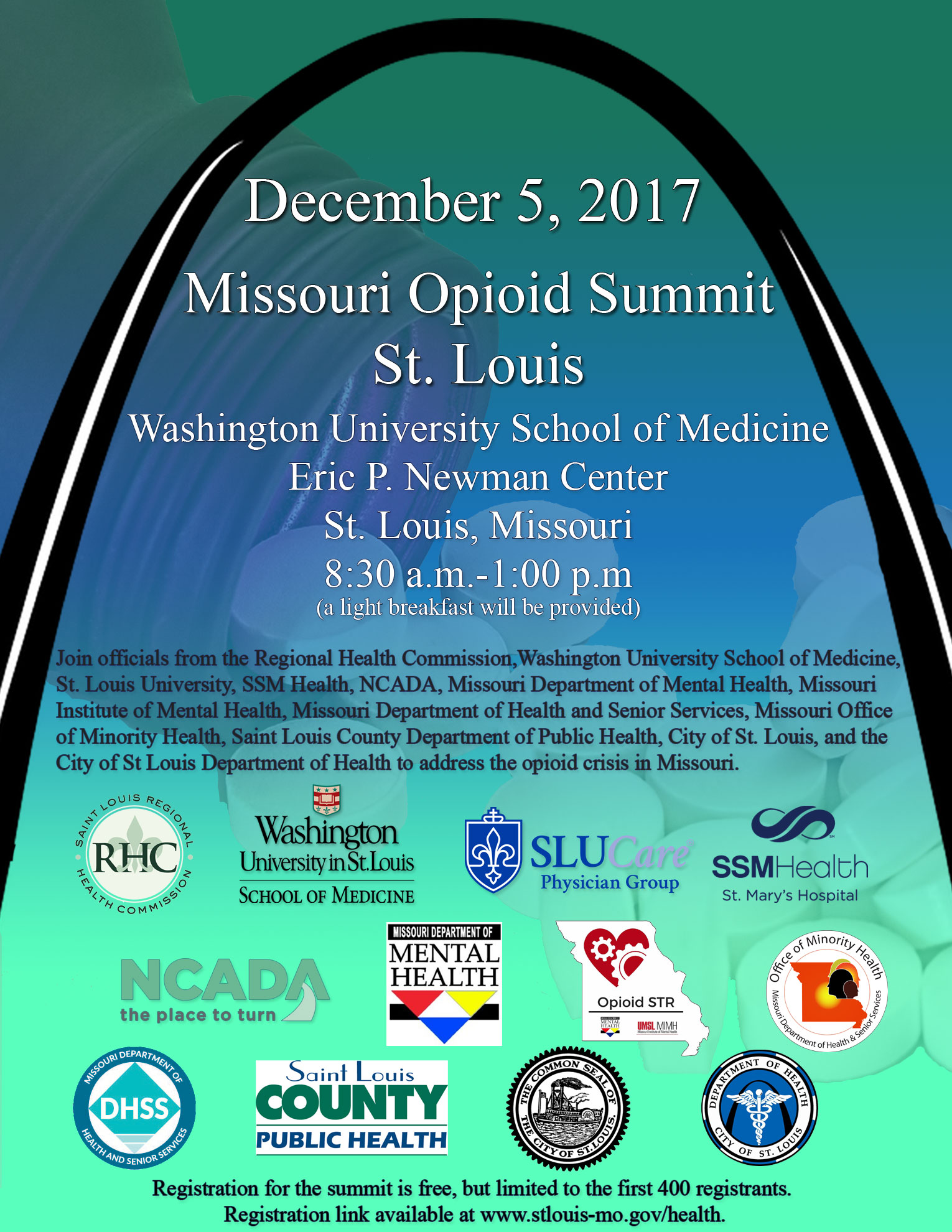 Department:


Department of Health