This article is 3 years old. It was published on March 22, 2019.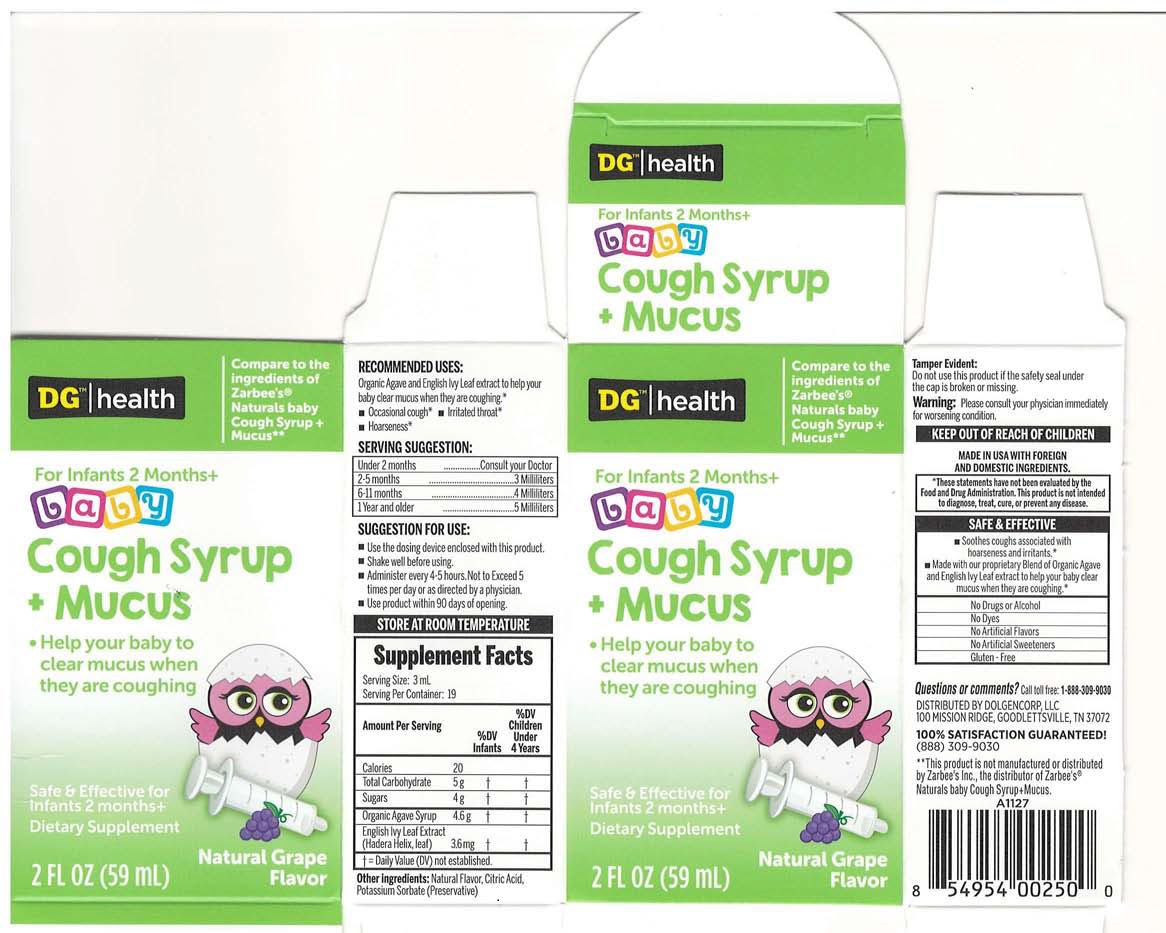 The City of St. Louis Department of Health is advising consumers to stop using DG™/health NATURALS baby Cough Syrup + Mucus. The U.S. Food and Drug Administration (FDA) has announced a recall of the product. The product is a cough syrup for babies and was distributed nationwide by Dollar General retail stores.
Testing of the cough syrup revealed low levels of bacteria that have the potential of producing toxins that can cause diarrhea and vomiting. Production of the product has been suspended while Kingston Pharma, LLC, the manufacturer of the product, and the FDA investigate the source of the problem.
No illnesses have been reported in connection with the use of this cough syrup. Although illnesses from the toxins that were discovered during testing are often mild and ultimately resolve without treatment, more serious and even lethal cases have occurred. Individuals at risk for more severe forms of illness include infants, young children, and others with weakened immune systems.
"The Department of Health would like consumers to be on heighten alert regarding this product since there are numerous Dollar General retail stores in the St. Louis metropolitan area, and those at risk for serious and even lethal consequences are members of our most vulnerable population," said Dr. Fredrick Echols, director of health for the City of St. Louis Department of Health.
The FDA reported that consumers who have purchased the product may return it to the place of purchase for a full refund. Consumers with questions may contact the company at 1-844-724-7347 between the hours of 8:30 a.m. to 6:00 p.m. EST or e-mail at Christina.Condon@SciRegs.com.
Health Alert: Recall of DG™/health NATURALS baby Cough Syrup + Mucus
Department:


Department of Health


Topic:


Health