Communicable Disease
HIV/AIDS Care, Education, Planning, TB Control, Surveillance, and Intervention Services
1520 Market Street
Suite 4027
St. Louis, MO 63103
Building a healthy community together
Mission
Communicable Disease serves as a catalyst for change and leadership for the prevention and care of all communicable diseases throughout the City of St. Louis & the St. Louis Region.
To this end, we serve the St. Louis region through planning, education, data reporting, and dissemination of information regarding these diseases.
We enlist community support in developing and conducting interventions as well as providing care services that protects and educates individuals, our community and ultimately end the spread of all communicable diseases.
Office Hours
Office: Monday – Friday
8:00AM-5:00PM

Phone: 1 (888) 291-AIDS
Special Notice
The City of St. Louis Department of Health is soliciting comments on its draft Housing Opportunities for People With AIDS (HOPWA) Consolidated Annual Performance and Evaluation Report (CAPER). The CAPER is an overall review of the housing and community development activities undertaken to support People Living With HIV/AIDS in 2014 by the City of St. Louis. The CAPER is part of the St. Louis City Consolidated Planning process for housing, which is a pre-requisite to receiving federal HUD funds.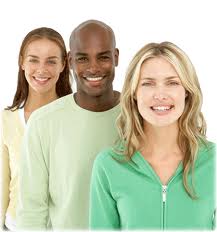 HIV/AIDS Care Services
(314) 356-0200
Linkage to Care Hotline
St. Louis Regional HIV Health Services Planning Council
Provides referrals to medical care & essential support services for individuals/families living with HIV
Aims to improve overall health status and quality of life for residents
Serves the City of St. Louis and Missouri counties of St. Louis, Franklin, Jefferson, Lincoln, Warren, and St. Charles
Education & Community Planning               
(314) 612-5188
Provides leadership & tailored education on HIV, STIs, and Hepatitis trainings throughout the region
Refers HIV/STI testing and treatment to community providers
Convenes regional prevention advisory groups and contract services for HIV/STI prevention services
Tuberculosis Control
Works within the community to provide clinical services to ensure that individuals are tested, treated, & educated about their risk of tuberculosis
Fax: (314) 612-1404 
HIV & Hepatitis Surveillance                    
In partnership with the Missouri Department of Health & Senior Services, all HIV case reports, CD4s, and viral loads are entered, tracked & researched
 Provide annual data reports as needed
Provide hepatitis services for city providers and tracking of perinatal and adult Hepatitis B cases
Disease Intervention Services
Follow-up services provided to individuals testing positive for all reported communicable diseases per Centers for Disease Control guidelines
Staff provides: partner elicitation & notification services ensuring that individuals are treated and educated on all issues related to these diseases
Notifiable disease and conditions should be reported by calling 314-657-1501, faxing to 314-612-5267, or mailing to:  
City of St. Louis Department of Health 
Communicable Disease Dept. 
1520 Market St., Rm 4078 
St. Louis, MO 63103
26 comments from people like you have helped us improve this page. Keep the feedback coming!