Health Department
The Department of Health is responsible for the health and safety of the community.
Top Requested Pages
Contact Info
Phone: (314) 612-5100
Address:
1520 Market
Room 4051
Hours:
Monday - Friday
8:00am - 5:00pm
None at this time.
Resources and Initiatives
Heroin Abuse Resources
Review the list of resources and download the flyer
Need to talk?      Feeling depressed?
In a crisis?     Thoughts of Suicide?
Contact Behavioral Health Response
Talk to a clinician 24/7 every day of the year
Call 314-469-6644 / 800-811-4760
314-469-3638 (TTY) / BHRStl.org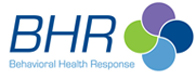 Leukemia & Lymphoma Society
Myeloma is a cancer of the plasma cells in which cells grow too much forming a mass or tumor that is located in the bone marrow. Symptoms include bone pain, fever, easily bruising bones, frequent infections, bruising and bleeding easily, trouble breathing, weakness in arms and legs, and feeling tired.
African Americans are at twice the risk for myeloma than whites. The Leukemia & Lymphoma Society (LLS) is dedicated to helping African Americans improve their quality of life by sharing free information and resources associated to myeloma.  For additional information on this cancer visit https://www.lls.org/myeloma-link
NotifySTL - Signup for Emergency Alerts
Emergencies can happen anywhere, anytime.
The NotifySTL system is for residents, businesses, and visitors to the City of St. Louis.  We'll notify you by phone, text, or email in the event of an emergency. By enrolling in NotifySTL, you're taking an important step to keep you and your family safe.
Signing up takes just a few minutes. Create a profile, remember your username and password, and log in anytime to change your information and subscription options.
One can select emergency notifications and alerts based on location and interests. Learn more at:
https://www.stlouis-mo.gov/government/departments/public-safety/emergency-management/notifystl/index.cfm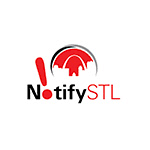 Alive and Well Communities
https://www.awcommunities.org/
Alive and Well Communities is a nonprofit organization, based in Missouri, focused on activating communities in Missouri, Kansas and Illinois to address the trauma experienced by their residents. The organization is dedicated to shifting cultures and systems and helping people develop pathways to healing, well-being and equity.
Emerging and Highly Infectious Disease Portal
The Emerging and Highly Infectious Disease (EEHID) Portal provides free, up-to date, and consistent access to hundreds of best practice resources and courses for emerging and highly infectious diseases.
You may access the portal at www.eehid.com/ 

MO-HOPE Project
MO-HOPE Project [Missouri Opioid-Heroin Overdose Prevention and Education Project]
MO-HOPE is working to reduce opioid overdose deaths in the eastern region of Missouri.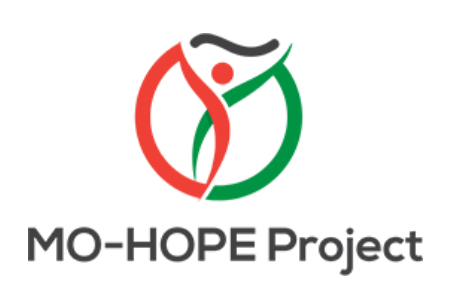 Contact Information
Address:
1520 Market , Room 4051
St. Louis, Missouri 63103
To report a public health emergency outside of office hours, please call 911.

To request a City service, file a complaint/compliment, or report problems affecting the public health, call the Citizens' Service Bureau at (314) 622-4800.

Get directions to this address
24 comments from people like you have helped us improve this page. Keep the feedback coming!