City Hall
City Hall address, hours, phone numbers, and parking information
City Hall is open to members of the general public with a number of additional COVID-19-related safety precautions and restrictions.
Visitors will be required to wear masks or face coverings and have their temperature taken. Anyone with a temperature of 100.4 or higher will not be permitted inside.
The Department of Revenue asks for all customers to first visit stlouiscollector.com and reserve a place in their virtual line.
Drop-boxes remain at the Tucker Street entrance of City Hall and the main entrance of 1520 Market Street for individuals who need to make a payment or drop-off other information or materials.
To contact St. Louis City Hall call 314-622-4800.  
International callers call +1-314-622-4800
The building main pedestrian access are from Tucker Boulevard (12th Street) and Clark Avenue.
The Accessible entrance is located at the tunnel on the west side of the building near Market Street.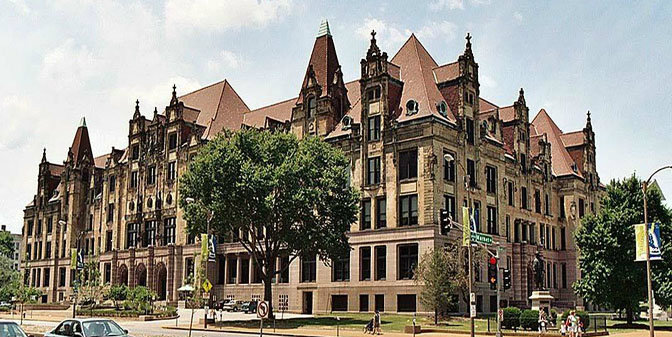 City of St. Louis City Hall 1200 Market Street St. Louis, MO 63103-2826
The general hours of operation for City Hall are Monday through Friday, 8 a.m. - 5 p.m
Parking
Parking access from Clark Street, Tucker Blvd (14th street), and Market
Off-street parking is available in the City Hall Lot and at the Kiel Center Garage. 
History
The current City Hall, having housed city government since 1898, is a landmark by appearance, reputation and city designation. 
1 comment from someone like you has helped us improve this page. Keep the feedback coming!